CORPORATE SOCIAL RESPONSIBILITY

Adar Poonawalla's vision for a clean city began when he found garbage piling up and dumped all across his city. Setup in 2015 the Adar Poonawalla Clean City Initiative (APCCI) is a first of its kind Public-Private-People Partnership towards efficient and scientific waste management.
APCCI supports the Pune Municipal Corporation with the collection of street waste and garbage on city roads. Keeping the city clean with a dedicated team that include over 400 Waste Warriors and a road fleet of over 200 low carbon emission machines like electric Gluttons and BS-IV compliant transportation. For the first time in India, a vehicle mounted road pothole-filling machine is also being used to fill potholes across city roads in the shortest possible time.
Urban Local Bodies, citizens, resident welfare associations and NGOs are important stakeholders in this initiative. This multi stakeholder approach with active collaboration and cooperation has resulted in a successful and unique first-of-its-kind model of Private- Public- Partnership in waste management.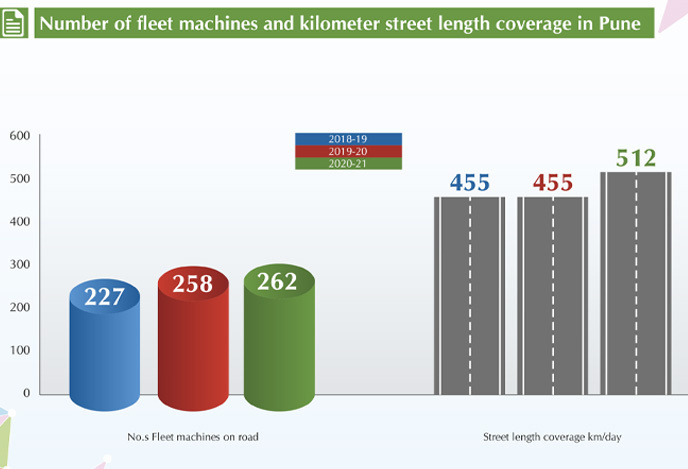 Our road fleet covers 455 Km's of roads and collectively travel 5,353 Km a day in the city collecting 50 to 70 tons of segregated waste.
APCCI aims to cover the entire city of Pune, which has approximately 1,000 Km of roads.