19 September, 2020
Oxford COVID-19 vaccine: Serum Institute to start final phase of trial in India from Monday
The phase III trial of 'Covishield' vaccine will begin at Sassoon hospital from next week, said Dr Muralidhar Tambe, Dean of Sassoon General Hospital
The vaccine maker earlier shortlisted 17 sites in India for the Phase II clinical trial of COVID-19 vaccine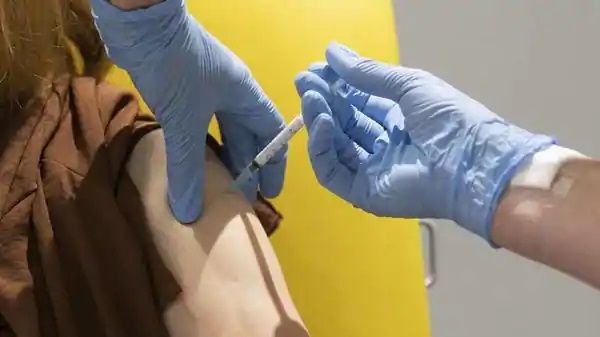 There will be 4,000-5,000 participants in the phase III trial of Oxford COVID-19 vaccine in India.
The Serum Institute of India is all set to begin the final stage of the clinical trial of University of Oxford and AstraZeneca Plc.'s experimental vaccine, starting from next week. The late-stage trial will take place at the Sassoon General Hospital in Pune, according to news agency PTI.
"The phase III trial of Covishield vaccine will begin at Sassoon hospital from next week. It is likely to start on Monday." Dr Muralidhar Tambe, Dean of Sassoon General Hospital, told the news agency.
In the third phase of clinical trial, around 150-200 volunteers will administer a dose of Covishield. "Some volunteers have already come forward for the trial," Tamble further added. The Sassoon General Hospital in Pune has started enrolling volunteers from Saturday. "Those who are willing to volunteer for the vaccination should contact the hospital," Tamble encouraged.
The phase II trial of Covishield was conducted at Bharti Vidyapeeth Medical College and King Edward Memorial (KEM) Hospital in Pune.
Pune-based drug maker signed a deal with British-Swedish company AstraZeneca to manufacture COVID-19 vaccine candidate, developed by the University of Oxford. The vaccine maker earlier shortlisted 17 sites in India for the Phase II clinical trial of COVID-19 vaccine. At least 1,600 candidates aged between 18 to 55, participated in the Phase II clinical trial.
On September 10, the drug maker had paused the clinical trials of the Oxford COVID-19 vaccine candidate in India in the wake of AstraZeneca suspending the clinical trials in other countries. Drugs Controller General of India (DCGI) Dr VG Somani on September 15 granted permission to Serum Institute of India to resume trial, while revoking its earlier order of suspending any new recruitment for phase II and III trial.
COVID-19 vaccine candidate developed by the Jenner Institute, a part of the Nuffield Department of Medicine at the University of Oxford, showed a positive result in its initial trial. According to a report published in the British medical journal, The Lancet, the COVID-19 vaccine produced a dual immune response in people aged 18 to 55.
The University of Oxford's possible COVID-19 vaccine could be rolled out by the end of the year but there is no certainty, the lead developer of the vaccine. "The end of the year target for getting vaccine roll-out, it's a possibility but there's absolutely no certainty about that because we need three things to happen," Sarah Gilbert earlier told.
Serum Institute of India will begin the trial of another COVID-19 vaccine candidate developed by Novavax in next month. US drug developer Novavax Inc said it was doubling its potential COVID-19 vaccine manufacturing capacity to two billion doses annually under an agreement with Indian drug maker. As part of the expanded agreement, Serum Institute will also manufacture the antigen component of the vaccine.
Source - liveMint