02 February 2023
Seth Berkley CEO of Gavi visits Serum Institute Of India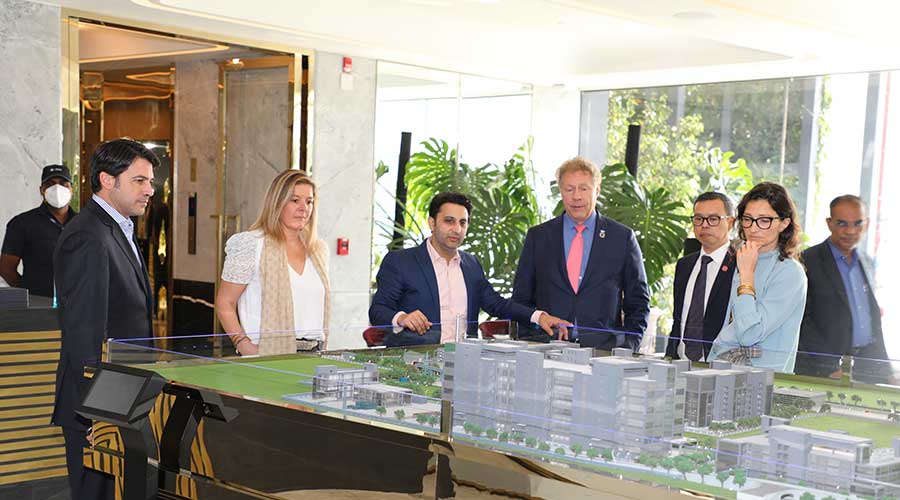 Seth Berkley CEO of Gavi, the Vaccine Alliance visited the Serum Institute Of India (SII) in Pune and met with SII CEO Adar Poonawalla.
On the occasion of India's National Girl Child Day and Cervical Cancer Awareness Month, Serum Institute Of India is pleased to launch the first made-in-India qHPV vaccine 'CERVAVAC' by the hands of our Hon'ble Home Minister Shri Amit Shah at New Delhi on 24 January 2023.
Mr. Seth Berkley in his tweets said, "Serum Institute Of India is the largest vaccine supplier to Gavi-supported countries (40% of vaccines procured in 2021) and has played a key role in improving supply availability and affordability, as well as supporting the fight against COVID19 as COVAX's second largest supplier".
"The Vaccine Alliance congratulates Serum Institute Of India on the licensure of its HPV vaccine in India. We look forward to seeing this vaccine potentially playing a key role in addressing the global HPV vaccination agenda and in supporting Gavi's HPV relaunch strategy".
"Thank you @Adarpoonawalla for today's fascinating @SerumInstIndia manufacturing site visit and insightful discussions. We greatly appreciate your commitment to vaccinequity, partnership and leadership in the DCVMN and as a previous Gavi Board member".
Mr. Poonawalla in his tweet said, "Always a pleasure having you here along with the @gavi team. I am grateful for your partnership and proud of what we have accomplished. I look forward to many good things to come in the near future".